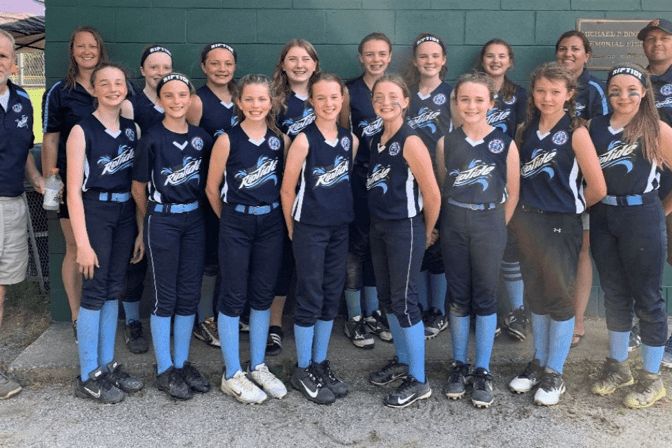 Donohue, O'Connell & Riley, PLLC is proud to be sponsoring the Exeter Riptide 12U Girls Softball Team as they celebrate their incredible 2019 season, culminating with winning the District Championship for the first time ever at the 12U age group, as well as winning the Litchfield invitational tournament. Joe Donohue's daughter plays 1st base for the team.

Their dream season has become even more exciting as the girls were one of two teams invited to represent New Hampshire at the Babe Ruth World Series in Florida July 27-August 2! Our firm is contributing to their fundraising efforts to cover travel expenses for the trip to Florida. If you would like to donate, please click below:
We are honored to help the team make the most of this opportunity.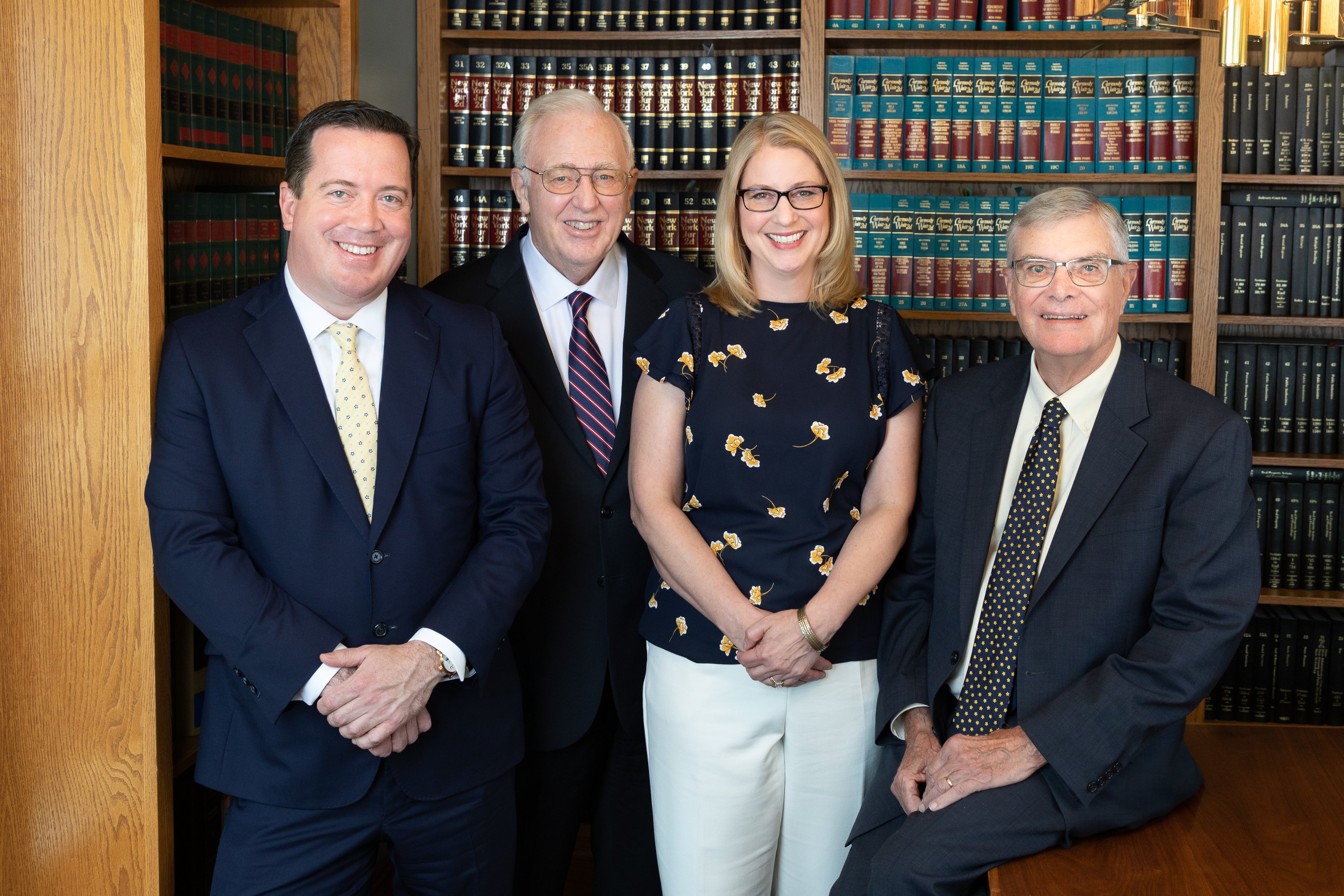 Donohue, O'Connell & Riley PLLC is pleased to announce the acquisition of Mann, Mann & Lewis, P.C., welcoming their Nyack-area clients into our estate, tax and elder law practice in Pearl River, New York and growing our Rockland County presence.
Partners Joseph M. Donohue and Kristin A. Canty met attorneys Orville H. Mann, Jr. & Robert P. Lewis, Jr. through colleagues and found common ground in our longstanding Rockland County legacies and a deep commitment to helping families in the community with quality estate planning, tax and elder law services. Together, we are ensuring a smooth transition of cases and files.
Our team has advised thousands of clients on how to structure their affairs and businesses in order to minimize taxes and assure the smooth transfer of wealth between generations. This merger gives Mann, Mann & Lewis clients the opportunity to benefit from both our local presence and regional scope. With attorneys admitted in New York, New Jersey, Connecticut, Massachusetts & New Hampshire, clients can access New Hampshire's favorable tax laws (New Hampshire trusts pay no state-level income, estate or sales taxes).
Since life is constantly evolving and keeping your estate plan up to date is of paramount importance, clients are encouraged to call the Pearl River Team of Donohue, O'Connell & Riley at (845) 735-5050 to schedule an appointment. Our legal team can review your documents to make sure everything is current and accurately reflects your wishes. You may also benefit from the latest tax legislation and Medicaid rules.
Our practice takes pride in our personalized approach to client service, so we look forward to a conversation to understand your unique circumstances and tailor our advice to best meet your current and long-term needs. As you know, planning early is critical to staying in control and protecting the maximum amount of assets possible. Your loved ones and your legacy depend on taking a proactive approach to protecting and passing on your life savings.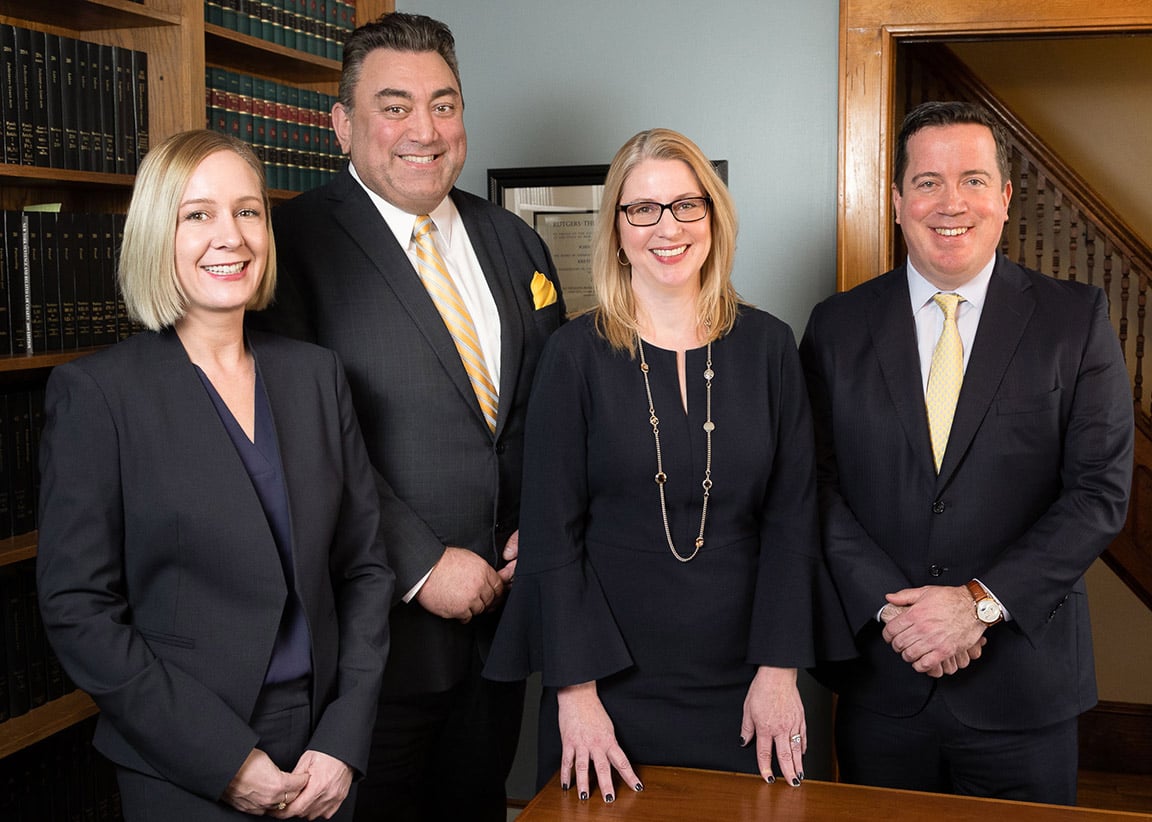 Iona Evans, Vincent Savino, Kristin Canty & Joe Donohue
Iona Evans - Exeter Office
Iona joined DOCR Law in August 2018. She is passionate about helping people implement estate planning and legal strategies to maximize long-term results. Iona focuses her practice on advising clients with multiple assets and revenue streams to help them to minimize their tax burden and avoid potential liability.
"I am excited to join DOCR's team of attorneys and support staff who are experienced and insightful about the estate planning process and beyond. In the few months since I have joined DOCR, I have been privileged to bring my depth of experience to bear to help clients achieve their goals, preserve their investments, and fulfill dreams for their estates, businesses and charitable organizations."
Vincent Savino - Pearl River Office
Vincent advises clients in both the Pearl River and Warwick offices of the firm. Everyone who meets him appreciates his calm demeanor and depth of experience. In 2004, Vince joined a firm that also offered Estate Planning and Elder Law services and began to develop his focus on Trusts and Estates law.
Vincent came to DOCR because of the firm's "small town" approach to "big city" problems. Vincent says "The partners here give me the opportunity, and actually encourage me, to provide a unique, personalized experience with our firm." Vincent is happy to spend more time working with clients to create solutions to situations, as opposed to the "one-size-fits-all" approach that is commonly associated with larger firms. The feedback that the firm receives about Vincent and his approach is overwhelmingly positive.