For over 40 years, Attorney James Riley has been serving clients in the Rockland County area with estate planning, elder law, and litigation needs. Over the years, his legal work has been based on a deep and sincere desire to help people and has developed a broad range of legal expertise including litigation, municipal and education law, small business planning and real estate. In a recent letter to the New York Times, James stresses the importance of executing wills, estates and health care proxies especially now during the Coronavirus pandemic.
To the Editor:
"Doctors Are Writing Their Wills," by Bari Weiss (Sunday Review, March 29), raises the important point that personal wills are so essential. Among other objectives that wills accomplish, and perhaps the most important, is the naming of guardians for our young children: who will do the parenting and safeguarding of assets if parents die prematurely. The fact that physicians are now seeking to name multiple substitute guardians — more backups than usual — is most telling.
Gov. Andrew Cuomo has established an executive order that allows documents to be notarized remotely by video means. Competent estate-planning lawyers are now using this method to accomplish the proper execution of wills without the need for a meeting between lawyer and client.
Wills or codicils, which are amendments to existing wills, can now be signed in New York, and hopefully in many other states, without the need for an in-person meeting with a lawyer. This is a very good thing.
James K. Riley
Pearl River, N.Y.
The writer is a lawyer and certified financial planner.
Read the original letter here.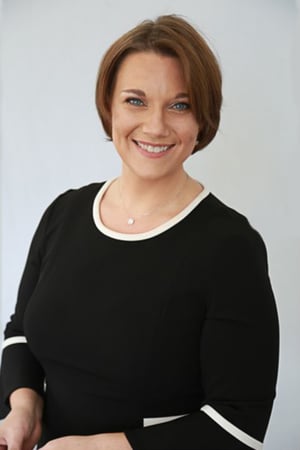 Sarah N. Escolas
"I am thrilled to join Donohue, O'Connell, and Riley because it is a firm which is devoted to empowering its clients by actively engaging its clients in the estate planning process. Empowerment is not typically a word associated with estate planning but creating an estate plan is empowering. We work our whole lives to become physically and financially independent. Yet as we age, there is a strong likelihood we will at some point have to rely on others to assist us with our physical and financial needs. My role as an estate planning attorney is to empower you by creating an estate plan which allows you to maintain control over how your physical and financial needs are met as you age and ensures the assets you worked hard to acquire are distributed in accordance with your wishes."
Sarah Escolas is a client-focused attorney who takes the time to listen and understand what individuals and families are looking to accomplish regarding their future and their legacy. She strongly believes clients are in the best position to make decisions and it is her role to educate and guide them. Based on that personable approach, she applies her in-depth knowledge of estate planning, clearly explains your options and helps you achieve your goals by integrating all the components of planning strategy. Her passion and sense of purpose shines through in both the quality of the attorney-client relationship and the legal work that transpires.
Attorney Escolas has over 10 years of experience in estate planning and family law. Prior to joining Donohue, O'Connell & Riley, Sarah was the owner of Escolas Law in the greater Rochester, NY area, providing collaborative representation and mediation services to resolve a wide-range of disputes, including will and trust cases and business law matters.
Read Sarah's full bio here.