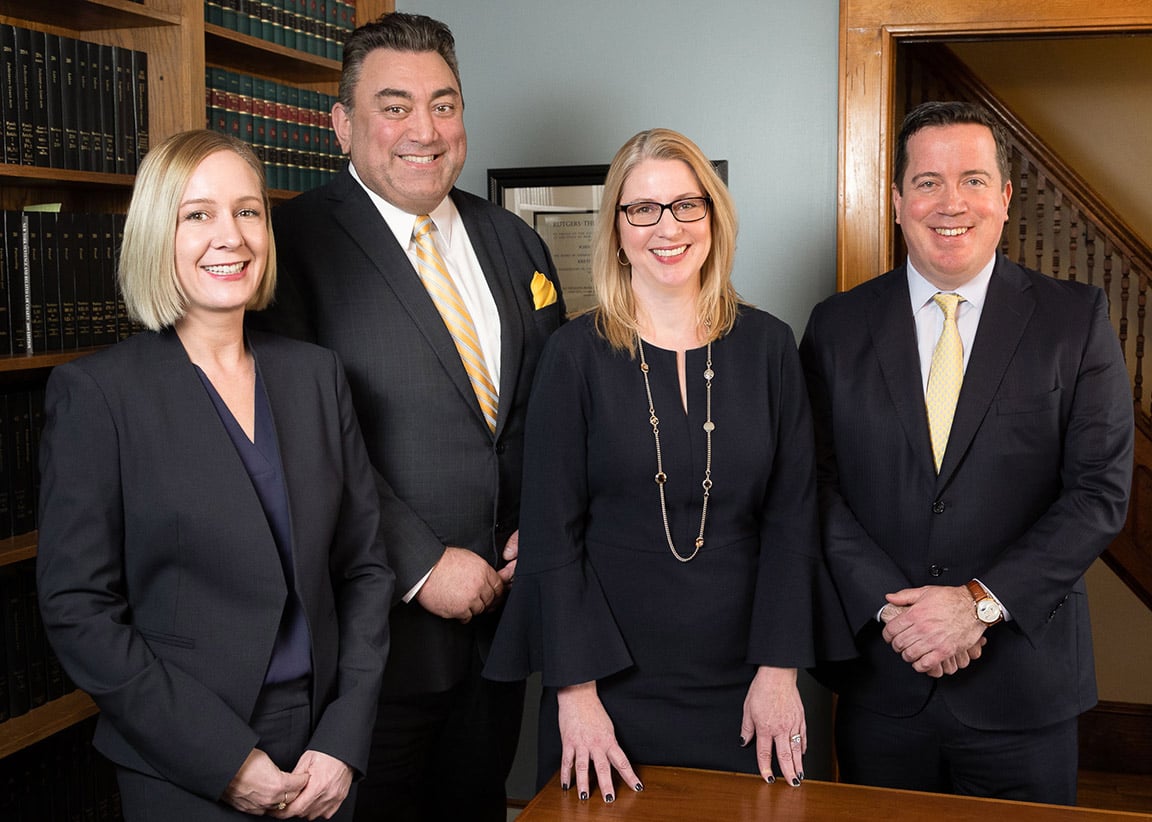 Iona Evans, Vincent Savino, Kristin Canty & Joe Donohue
Iona Evans - Exeter Office
Iona joined DOCR Law in August 2018. She is passionate about helping people implement estate planning and legal strategies to maximize long-term results. Iona focuses her practice on advising clients with multiple assets and revenue streams to help them to minimize their tax burden and avoid potential liability.
"I am excited to join DOCR's team of attorneys and support staff who are experienced and insightful about the estate planning process and beyond. In the few months since I have joined DOCR, I have been privileged to bring my depth of experience to bear to help clients achieve their goals, preserve their investments, and fulfill dreams for their estates, businesses and charitable organizations."
Vincent Savino - Pearl River Office
Vincent advises clients in both the Pearl River and Warwick offices of the firm. Everyone who meets him appreciates his calm demeanor and depth of experience. In 2004, Vince joined a firm that also offered Estate Planning and Elder Law services and began to develop his focus on Trusts and Estates law.
Vincent came to DOCR because of the firm's "small town" approach to "big city" problems. Vincent says "The partners here give me the opportunity, and actually encourage me, to provide a unique, personalized experience with our firm." Vincent is happy to spend more time working with clients to create solutions to situations, as opposed to the "one-size-fits-all" approach that is commonly associated with larger firms. The feedback that the firm receives about Vincent and his approach is overwhelmingly positive.
Whitepapers, Trust, Asset Protection, Will, checklist, New Year's Resolution
The start of a New Year is a great time to plan ahead to save yourself and your loved ones time, money and stress. This easy-to-use checklist serves as a comprehensive guide for seniors, their families and caregivers as they consider all the legal, financial, personal and practical steps to proper advanced planning. We invite you to download and share this worksheet with anyone looking for an opportunity to live life to the fullest in the retirement years and prepare for the road ahead.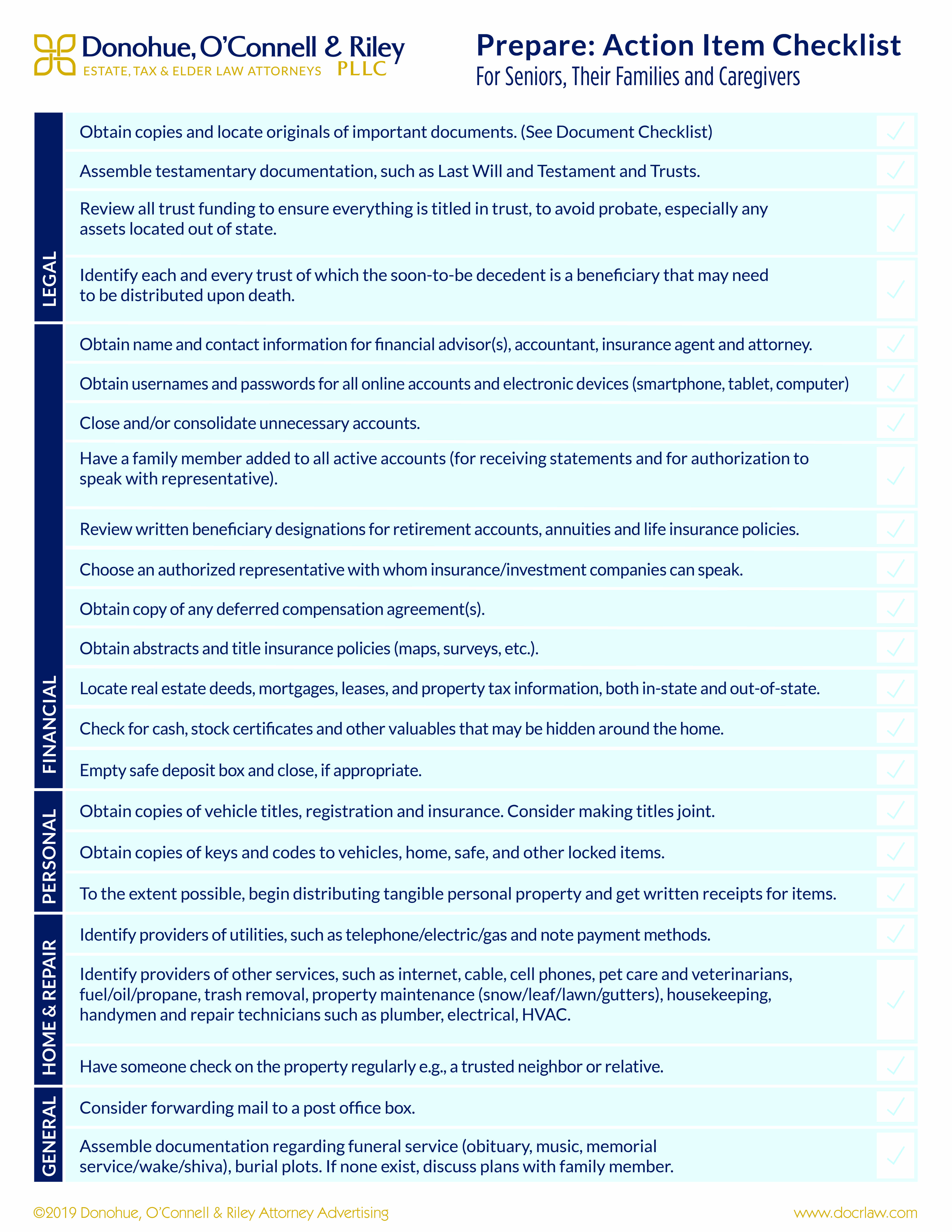 Whitepapers, Trust, Asset Protection, Will, checklist, New Year's Resolution
HAPPY NEW YEAR!
As you set goals and resolutions for 2019, organizing your affairs for peace of mind should be at the top of the priority list. Many clients and their families feel overwhelmed when they try to navigate the financial and emotional complexities of aging. We hope this Document Checklist gives you a solid foundation of helpful documents you'll need to get your affairs in order, in the event of an unexpected health crisis. Please feel free to download and share with your family, friends and trusted advisors.