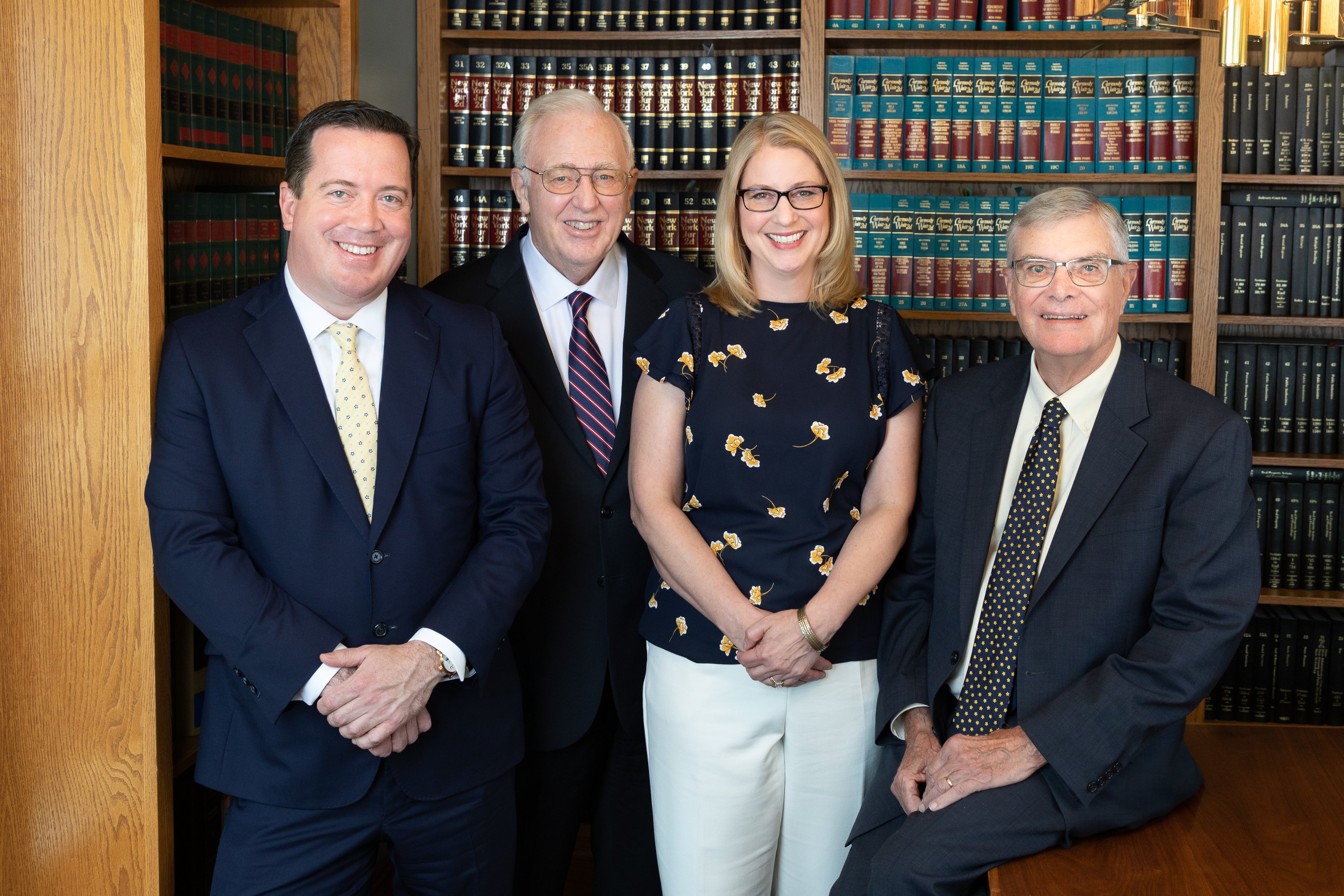 Donohue, O'Connell & Riley PLLC is pleased to announce the acquisition of Mann, Mann & Lewis, P.C., welcoming their Nyack-area clients into our estate, tax and elder law practice in Pearl River, New York and growing our Rockland County presence.
Partners Joseph M. Donohue and Kristin A. Canty met attorneys Orville H. Mann, Jr. & Robert P. Lewis, Jr. through colleagues and found common ground in our longstanding Rockland County legacies and a deep commitment to helping families in the community with quality estate planning, tax and elder law services. Together, we are ensuring a smooth transition of cases and files.
Our team has advised thousands of clients on how to structure their affairs and businesses in order to minimize taxes and assure the smooth transfer of wealth between generations. This merger gives Mann, Mann & Lewis clients the opportunity to benefit from both our local presence and regional scope. With attorneys admitted in New York, New Jersey, Connecticut, Massachusetts & New Hampshire, clients can access New Hampshire's favorable tax laws (New Hampshire trusts pay no state-level income, estate or sales taxes).
Since life is constantly evolving and keeping your estate plan up to date is of paramount importance, clients are encouraged to call the Pearl River Team of Donohue, O'Connell & Riley at (845) 735-5050 to schedule an appointment. Our legal team can review your documents to make sure everything is current and accurately reflects your wishes. You may also benefit from the latest tax legislation and Medicaid rules.
Our practice takes pride in our personalized approach to client service, so we look forward to a conversation to understand your unique circumstances and tailor our advice to best meet your current and long-term needs. As you know, planning early is critical to staying in control and protecting the maximum amount of assets possible. Your loved ones and your legacy depend on taking a proactive approach to protecting and passing on your life savings.