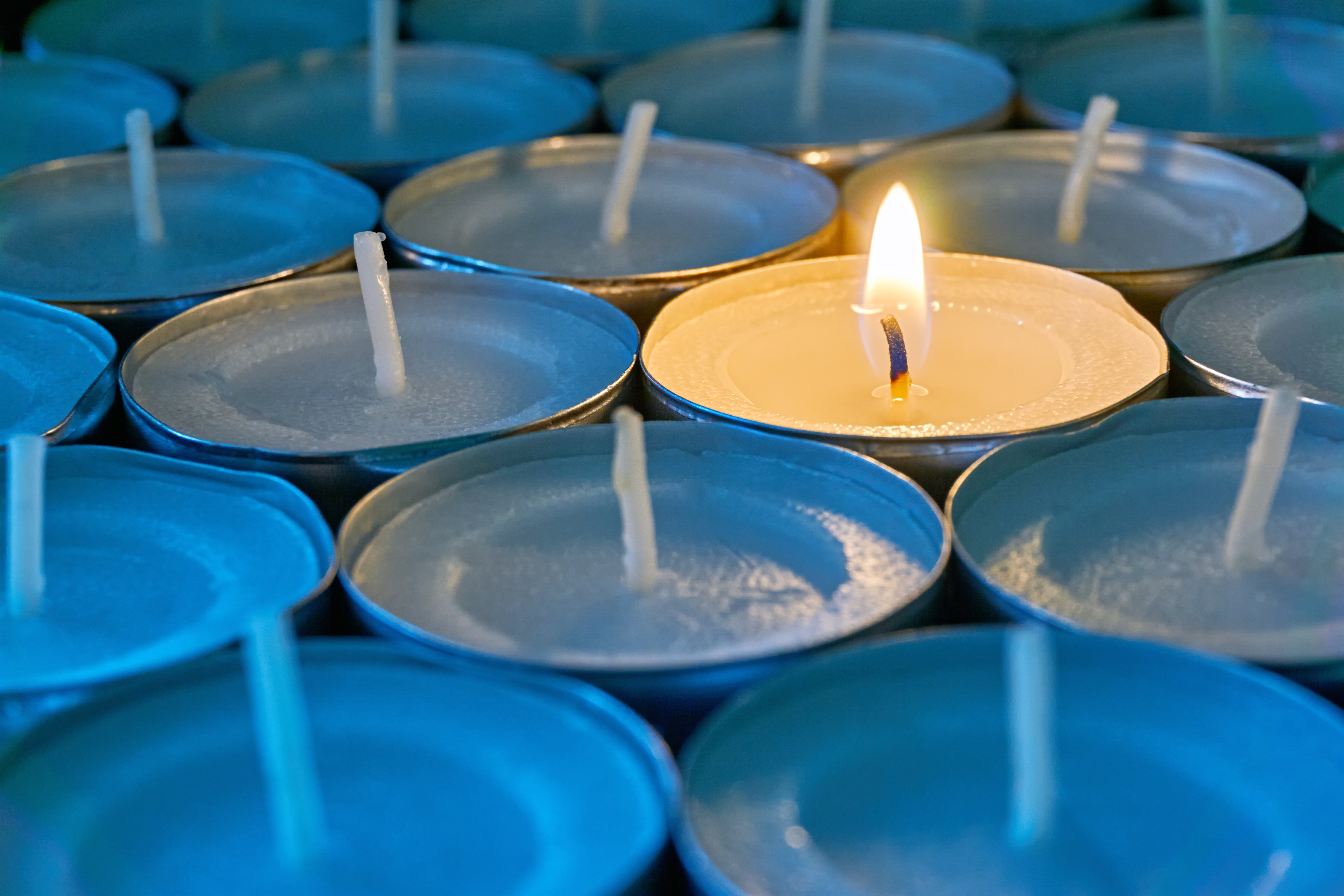 This is a guide for what to do now when you are 1) happily married and 2) hear about someone losing their spouse, and 3) it causes you to worry about what you would do if the unimaginable happened.
First and foremost, I hope it never happens to you. Your spouses' death is going to throw your life into chaos no matter what. Whether you have been expecting it or it comes as a complete shock, you will likely be an emotional wreck. Even if you were hoping for his or her death as a release from suffering, you would have a lot to deal with from yourself and others like children, family, and friends. So, take some stuff off your future plate by thinking a little about it right now.
Note: this is also good to do if both you and your spouse happen to perish together and leave behind children, pets, or a company full of employees. If you have lived the kind of life where someone cares about your passing, you will need to give it some thought and put a few easy-to-execute plans in place.
Long before my husband died, I thought about his death, but I never imagined it would happen, nor were my imaginings of what it would be like anywhere close to accurate. I always assumed he would also pass before me, but I figured I would have him well into his 70s, if not 80s at least. So it came as a huge shock that he was one of the first 16,000 Americans to die of COVID-19. I never saw that one coming. How does anyone see that coming? I barely knew it existed before I lost my husband, best friend, soul mate to it.
In the aftermath, I was prepared, and that helped tremendously. Even though it was a huge shock, I had been through an untimely death before with his father. I had done the majority of paperwork and coordination for him so that he had to do nothing but grieve his father's tragic passing. Because of that, I knew that I had to claim his body by going through a local funeral home. I had learned how important it was to get the death certificates right and to get several copies.
Because I had been in charge of the family finances, I knew all of the bank accounts as well as any investment and retirement accounts he had himself, and we had jointly. Because I had thought about his death long before he died, and because his mother had been a bank branch manager and seen many helpless little old ladies have no idea about the family finances, we had set up the accounts to pass through to me without needing any probate. Because we had been in the military where a will was required, not suggested, we had one in place.
Shortly before he died, he told me whom he wanted me to call about his valuable collections should anything happen to him. He also told me how much I should try to sell his motorcycle for if he should die. That was another opportunity for me to tell him that he was worth more to me alive than dead. I had no idea that I would actually need to know that information.
What we never talked about was anything regarding a memorial or funeral planning. Because we had gone through his father's passing, I assumed he would want a cremation just like his dad and to scatter his ashes together with his dad's. I don't worry too much about what he wanted because I feel like those things are more for the living left behind than for the person who has passed. But if you or your spouse don't feel the same, then you should definitely talk about that while he is above ground.
While you are at it, make sure that you are also listed on all the utilities so that you don't have to work too hard to act on your own behalf to keep your lights on and your cell phone going. If everything is in his or her name, that is one extra step you have to go through.
One of the most important things I could say is to get term life insurance. It doesn't cost that much because most people do not die before it expires. Usually, you get it while you have children at home and building your nest egg. Because he had term life insurance, it allowed me to do nothing aside from grieving his loss. I could stay in the house where we lived, and I didn't have to pack everything up or go through his stuff. Life and all the comforts of our home stayed intact. That allowed me and our daughters just to exist until we could breathe again, eat again, sleep again. I can't imagine how much more heartache there would have been for us had we had to vacate our home in a hurry.
The biggest reason I am sharing this is I wish to minimize the number of people whose lives are thrown into such a crisis from the loss of their mate. Parents, do this for your children. Think through these things so they don't suffer more than they already will at your passing. Designate who their guardian will be if both you and your spouse pass. Get that life insurance so those you leave behind will be okay and able to grieve your loss.
Please don't spend a lot of time imagining what it would be like to lose your spouse. Please go on enjoying your lives together and not being able to imagine spending it with anyone else. But do take a bit to make sure that you have some things in place in case the worst thing ever happens to you.