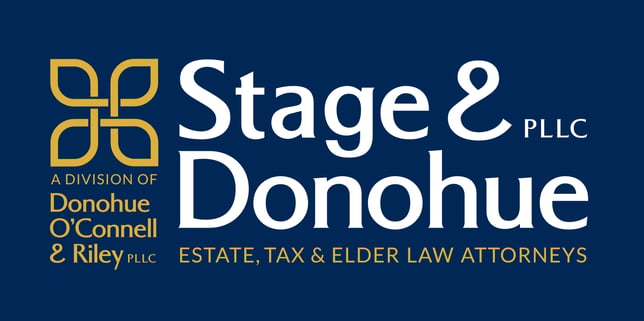 The combination will give Stage Law Firm clients the opportunity to benefit from the firm's local Warwick presence and regional scope for sophisticated estate, tax and elder law planning.
The Stage Law Firm LLP has been in existence for 125 years and is looking forward to the next chapter in the firm's long history. Attorney Douglas R. Stage met Attorney Joseph M. Donohue of Donohue, O'Connell & Riley PLLC 15 years ago and they found common ground in their deep commitment to helping families in the community with a broad range of quality legal services. The combined firm, Stage and Donohue, PLLC will operate at 11 Oakland Avenue in Warwick.
Doug Stage and his legal staff will be working closely with Joe Donohue and his team to ensure a smooth transition of relationships and files. Clients will be in good hands, as Attorney Stage will continue in an active role as senior attorney with the new firm.
Stage and Donohue, PLLC, a division of Donohue, O'Connell & Riley PLLC, has attorneys admitted in NY, NJ, CT, MA, NH and CA and co-counsel relationships across the country and the world, to help with both local matters and planning that can cross state lines and international boundaries. The firm has advised thousands of clients on how to structure their affairs and businesses in order to minimize taxes and assure the smooth transfer of wealth between generations.
We want to thank you for the privilege of helping you with your legal needs and look forward to serving you and your family in the future.